It's summer and that means one thing: summer vacation! Many people are packing bags and heading out on a variety of vacations this year. That means that people are spending hours in the car, airport, airplane, train, bus – you name it!
Being out of your normal routine and in many odd or cramped spaces for extended periods of time, you may find that you are experiencing aches and pains. We'd like to share some tips with you to help survive travel.
Car Travel Tips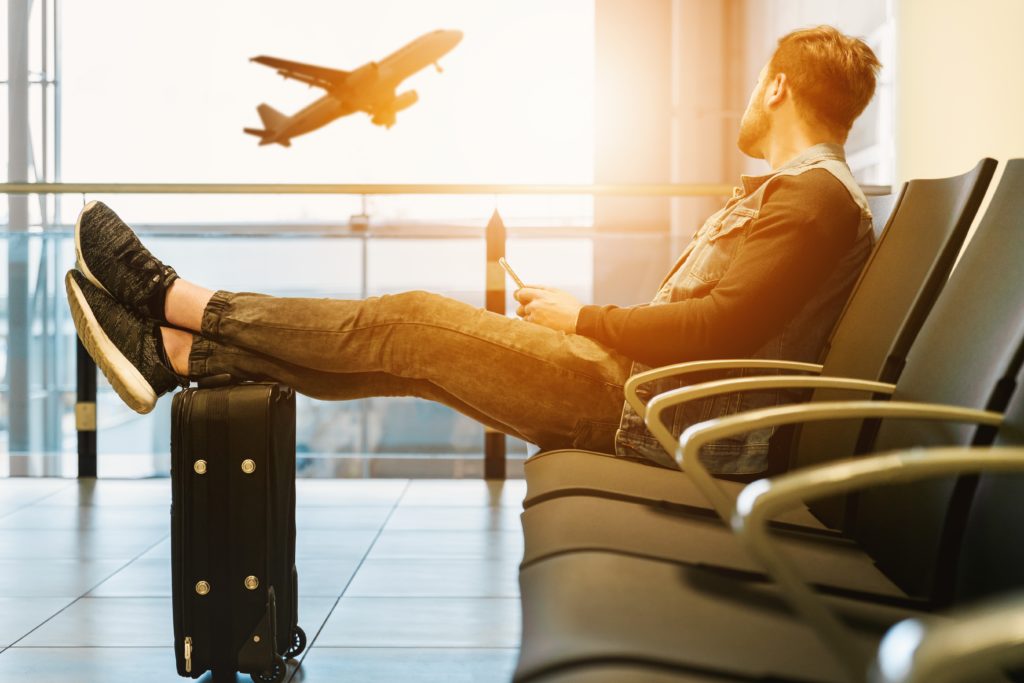 Adjust your seat to fit your frame. Adjust your seat until your hips are lower than your knees. Be sure to have plenty of lumbar support, too. If your car seat doesn't have enough lumbar support, consider placing a pillow or cushion behind your back to help support it.
Keep your legs active. By doing small stretches, it will keep your blood flowing and prevent cramps. Do small stretches like spreading out your toes or clenching and relaxing the muscles in your legs. You can even roll your shoulders backward and forward to keep your neck and upper back from tensing up.
Keep a relaxed grip on the steering wheel to prevent cramping.
Take breaks! Be sure to take a few breaks to get out and stretch your body.
Plane Travel Tips
Bring a travel pillow. Adjust your seat to where it is comfortable, and bring a spare pillow to provide lumbar support. By bringing supportive pillows, you can reduce or eliminate cramping and strains.
Check most of your luggage. This may cost a little extra, but could save you lots of pain in the long run. Your carry-on bag should not weigh more than 5 to 10 percent of your body weight. You don't want to be navigating through the terminal with a heavy piece of luggage.
Get moving! You need to keep your blood flowing. By sitting in one position for a long time, you can have cramping in your legs, back and neck. Get up and stretch, if possible; if not, employ some of the same stretches recommended above.
We hope that you have a fantastic summer full of fun and that you travel well! Be sure to schedule a chiropractic adjustment before and after your trip so that you are well aligned & functioning properly.