About Blue Mountain Wellness
---
Blue Mountain Wellness was founded in 2013 by Dr. James McKinney. After being away to complete his education, Dr. McKinney decided to move back to Lebanon County with a desire to serve his local community.
He realized there was a lack of natural care options in his hometown and decided to open his practice as the solution for this problem. Since opening in 2013, the services offered have expanded. Dr. McKinney is always looking for new ways to serve the people of the community by providing non-surgical, natural solutions for pain relief and overall health and wellness.
What Makes BMW Different?
Our Mission
---
At Blue Mountain Wellness, we take the approach of whole body wellness. From chiropractic adjustments to orthotics to nutrition and weight loss, our team is here to help you achieve your optimal state of health and well being. Our team has a passion for helping others. Our doctors, Dr. McKinney, Dr. Tressler, and Dr. Rittenhouse are continually learning the newest techniques and putting them into practice for our patients.
Meet Our Team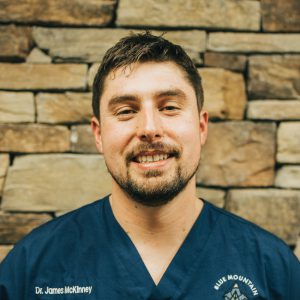 Dr. James E. McKinney III, D.C.
Chiropractor
Dr. McKinney is a native to Lebanon county and a graduate of Northern Lebanon High School. He completed his undergraduate studies at Liberty University in Lynchburg, Virginia and was conferred a bachelor's degree in Kinesiology Exercise Science. He then went on to earn his Doctor of Chiropractic at Palmer College of Chiropractic in Davenport, Iowa. […]
Dr. Blake E. Tressler, D.C.
Chiropractor
Dr. Blake E. Tressler completed his undergraduate studies at Indiana University of Pennsylvania in Indiana Pennsylvania and conferred a bachelors degree in Natural Sciences and Mathematics with a minor in Chemistry. The summer after graduation, Dr. Tressler attended New York Chiropractic College in Seneca Falls, New York where he earned his Doctor of Chiropractic degree […]
Dr. Josh Rittenhouse, D.C.
Chiropractor
Dr. Rittenhouse utilizes a diverse set of chiropractic techniques to help relieve pain and restore movement. He graduated Summa Cum Laude from New York Chiropractic College. While at NYCC, he was inducted into the Phi Chi Omega Honor Society, participated in intramural sports, and was a member of multiple clubs. Prior to chiropractic school, Dr. […]
Our Office
124 E. Main St.
Fredericksburg, PA 17026
Office Hours