Our Team
---
Meet the Doctors and Staff at Blue Mountain Wellness. Our chiropractors are passionate about helping you get out of pain and living in wellness. They work to treat you with premium care, quickly and effectively, so that you can get back to enjoying life.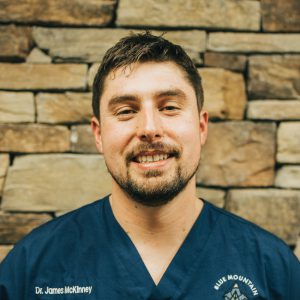 Dr. James E. McKinney III, D.C.
Chiropractor
Dr. McKinney is a native to Lebanon county and a graduate of Northern Lebanon High School. He completed his undergraduate studies at Liberty University in Lynchburg, Virginia and was conferred a bachelor's degree in Kinesiology Exercise Science. He then went on to earn his Doctor of Chiropractic at Palmer College of Chiropractic in Davenport, Iowa. […]
Dr. Josh Rittenhouse, D.C.
Chiropractor
Dr. Rittenhouse utilizes a diverse set of chiropractic techniques to help relieve pain and restore movement. He graduated Summa Cum Laude from New York Chiropractic College. While at NYCC, he was inducted into the Phi Chi Omega Honor Society, participated in intramural sports, and was a member of multiple clubs. Prior to chiropractic school, Dr. […]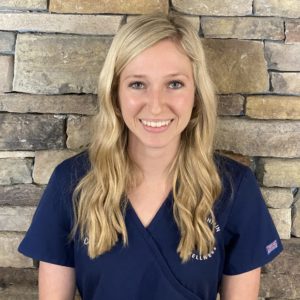 Carley McKinney
Office Manager
Carley is our Office Manager as well as Dr. McKinney's wife. Dr. McKinney and Carley got married in August of 2018. Carley is originally from the Reading area and was a special education teacher for 5 years. She enjoys being outdoors doing activities like kayaking, fishing, biking, and reading a book on the beach.
Katie Flowers
Office Secretary
Katie is our office secretary and likely the first face you'll see when you come into the office. Katie is originally from Lancaster County and moved to the area a few years ago. She enjoys being outdoors and spending time with her friends and family.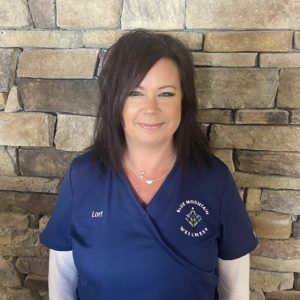 Lori Maurer
Financial Coordinator
Lori is from the Hegins Area and is a proud mother of 3 grown children. She likes to spend her free time with friends and family.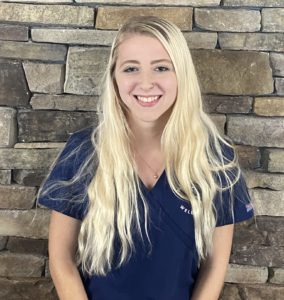 Corrine Lahr
Therapy Assistant
Corrine has been in the medical assistant program at the Lebanon County Career and Technology Center for 2 years. She has recently graduated from the medical assistant program. Corrine enjoys being outdoors and spending time with friends and family.
Stephanie Miller
Therapy Assistant
Stephanie has been a Certified Medical Assistant for about 10 years. She is originally from Lancaster county and moved to the area 6 years ago. Stephanie enjoys being outdoors and spending time with her family.
Kristin Douple
Therapy Assistant
Kristin resides in Fredericksburg with her husband and daughter. She enjoys being outdoors with her friends and family. Kristin also enjoys watching her daughter play college softball.
Lauren Walmer
Nutritionist
Lauren is a native of Buffalo, New York, and a graduate of Virginia Tech with a Bachelor's Degree in Biochemistry and Nutrition. She also holds a Master's Degree in Adult Education from Temple University. Lauren spent extensive time in Africa with the Peace Corps doing primary health care and nutrition and training new volunteers. She […]