Conditions:
Neck Pain
---
Neck pain is something we all deal with at some point. Often people try to just push through neck pain as they go about their daily routine, thinking it will go away on its own, but usually neck pain stems from a deeper issue that needs to be corrected. Chiropractic care is the best way to get these underlying issues fixed and have you living at your best.
What Happens When the Pain Doesn't Go Away?
Many people try to just let the pain go away on its own, but that only allows the real problem to persist. Pain can come and go, but the real problem which caused the original pain is still there even if pain goes away. Over time, other structures in the neck area can become injured from the bad posture and alignment that was never fixed. Nerves can get pinched and neck joints can start to degenerate leading to worse symptoms like tingling, numbness and chronic pain. The sooner these problems are addressed, the easier it is to treat these types of conditions. Addressing these conditions quickly can ensure that treatment is effective, mitigating any further damage.
As being in fitness and lifting my whole life this is an essential part of my routine health. It's always very professional and helpful staff and always has top quality service thank you so much for always providing me with the best!

-Skyler G.
Conditions Causing Neck Pain
Neck pain can develop from a variety of causes since there are many important structures within the neck. The leading causes of neck pain are:
---
TREATMENT OPTION
After thoroughly evaluating the information obtained during the examination, the doctor will design a customized treatment plan for you. Treatments for neck pain may include various therapies such as:
spinal adjustments to correct spinal alignment and posture issues
neck decompression to unpinch the nerves and discs
mechanical traction therapy to stretch the spine
laser therapy to help reduce inflammation
electric stimulation therapy to relieve and muscle tension
vibration plate therapy to activate the muscles and nerves
home stretching and strengthening exercises for neck stability
Our Treatment options for Neck Pain
---
Chiropractic Care
Our approach to Chiropractic begins with a comprehensive exam to look at the structure and the function of the spine. We have several ways to correct that through non-invasive chiropractic techniques.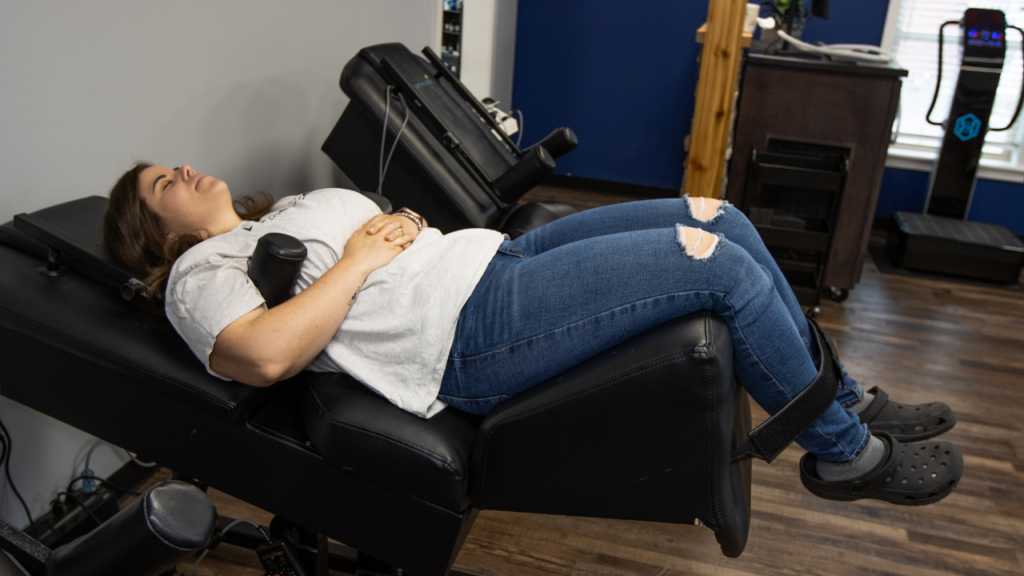 Decompression
Decompression is a non-surgical and non-invasive therapy that can help reduce back, neck, leg, and arm pain. It works by reducing the pressure on the discs and joints.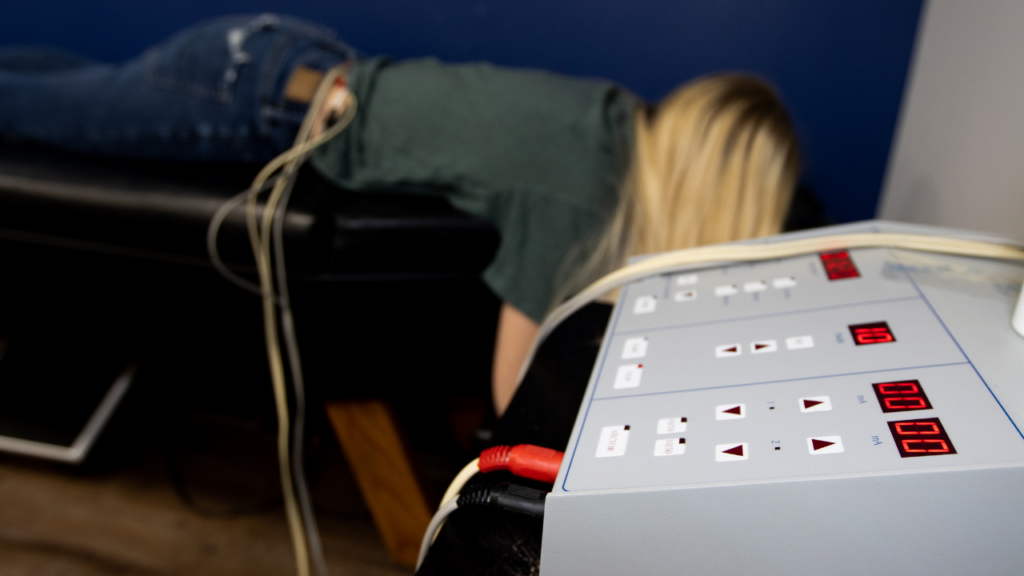 Electric Stimulation Therapy
Electric Stimulation Therapy targets the muscles in the treatment area. It sends a current into the muscle that ultimately helps it to relax and treat inflammation and irritation. Electric Stimulation Therapy is not a painful treatment and is extremely effective. Typical Treatments are 10 minutes.
Exercises and Stretches
Exercises and Stretches are a great way to improve posture and range of motion as well as decrease back pain and prevent injury while decreasing muscle soreness.