A question we often hear at Fredericksburg Chiropractic is, "What exactly is chiropractic treatment?" Chiropractic treatment has been growing in popularity to treat a variety of conditions other than the typical back or neck pain. Today, we'd like to share with you a bit more about what exactly chiropractic treatment is.
What is Chiropractic Care?
Chiropractic is, "a healthcare profession that focuses on the spine and other joints of the body, and their connection to the nervous system," according to Palmer College of Chiropractic (Dr. McKinney's alma mater!).
Many people think that chiropractic care can only help them if they have an injured back or back pain. However, chiropractic care can help with so much more than that! As mentioned above, we focus on how the spine and joints of the body connect to the nervous system. So, if you have been suffering from headaches, anxiety, hip or leg pain, or other issues, chiropractic care is here to help you by restoring your body to its natural functionality. When your nervous system function is improved, your entire body will operate a higher level.
Common Chiropractic Care & Benefits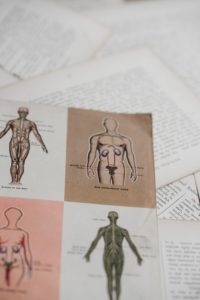 The most common chiropractic care is chiropractic adjustments. This is when the doctor applies a controlled force to a joint. This will restore function and mobility to your joints and body. The chiropractic adjustments are completed by hand or with the assistance of a small tool called an activator.
In addition to chiropractic adjustments, our chiropractors offer a variety of other treatments and will gladly provide you with advice on other lifestyle changes. Some of the additional treatments offered at Fredericksburg Chiropractic include e-stimulation, nutrition, and orthotics.
Simply put, chiropractic care is a more natural remedy to the problems you may be facing in your body. Our chiropractors work with you on a whole-body wellness approach. This means you can get out of pain quickly, while avoiding drugs or surgery. If you want to learn more or are ready to book a consultation, contact us today!